Sponsor your Jobs - Boost your ad exposure!
How it works?
The top positions in the results page are sponsored offers
Your jobs are highlighted above the job search results
Your jobs will appear in the organic listings as now for free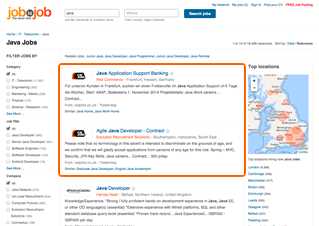 Top FAQs
How many ads can be sponsored?
Is there an expiry date on the sponsoring service?
What payment methods can be used in JobisJob?
Attract more candidates at lower cost by ranking first in our results
For Job boards or large enterprises. Please contact us and a JobisJob team member will get back to you.
Sponsor while you post, fast and easy!